Our Winter 2018 Production is The Little Mermaid.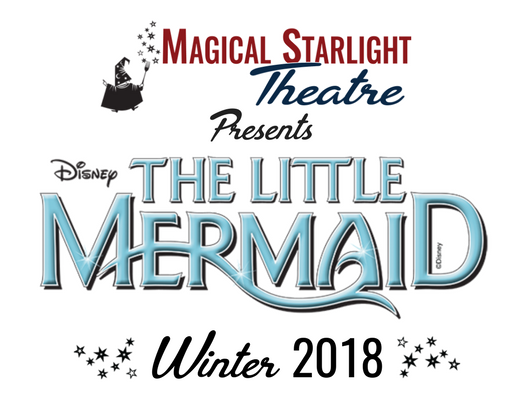 Magical kingdoms under the sea or quirky monarchy on land, passion guides and patience is tried for Ariel, Eric and King Triton. Ariel is drawn to a destiny beyond the water's surface. Her determination and thirst for all things human lead her into a dangerous deal with archvillain Ursula. Set free through sacrifice, two worlds celebrate as one.
Performances will be presented: January 12-14 and 19-21, 2018. Head over to The Little Mermaid page to find out more info.